"A Sip of our wine…
a journey in our land"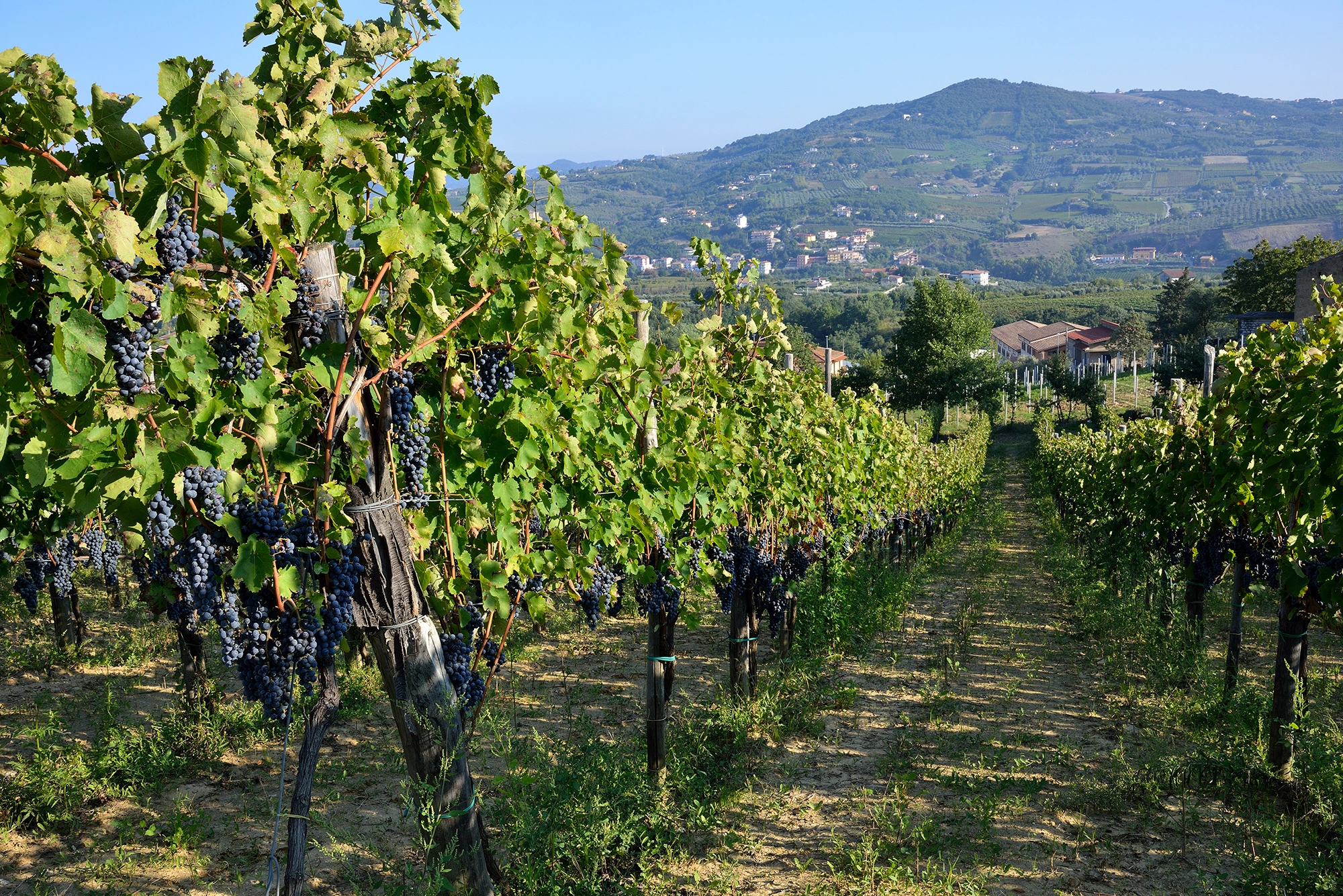 Cantine Iorio is located in Torrecuso, at the slopes of Mount Taburno, calcareous massif known as "the Sleeper" because, observing this group of mountains from a certain distance, it looks like a lying down woman who is sleeping. Here long stretches of vineyards create a picturesque natural park that, thanks to its territorial structure and particular weather conditions, allow the production of high quality wines.
Benevento, the soul of ancient Sannio
The province of Benevento, characterized by legendary origins, is a wonderful and timeless territory. Inhabited since the Stone Age, it earned notoriety with the arrival of the Greeks and then it has been conquered by Etruscans, Samnites, Longobards, Romans…a succession of populations that left an important imprint on this territory, mosaic of history and cultures clearly visible in each corner of the city.
The province of Benevento is also known as 'The land of Witches' because of an ancient legend: all began when Longobard Warriors, that had chosen Benevento as capital of their duchy, practised the cult of Wothan, father of gods. Stories tell about strange ceremonies of centuries ago around a walnut tree; infact the inhabitants, already converted to Christianity, narrated about magic creatures, the witches. For this reason the tree was early cut down while the legend continued to circulate inspiring poetry, literature, art and music.
Sannio Beneventano is an area highly vocated to the cultivation of grapes and olive trees and its hills are almost completely covered by vineyards. infact the wine production here represents over the 50% of regional enological production.
Here viticulture has ancient origins, the great part of autochthon grape varieties diffused today have been inherited from Greeks.
Benevento wines are known for their uniqueness and are characterized by Aglianico, one of the main red wines of the region, and Falanghina, a renowned white grape variety. Iorio winery focuses on the production of Aglianico and Falanghina, with a production process controlled from the vineyard to the bottle. The clay and limestone soils ensure high-quality wines.